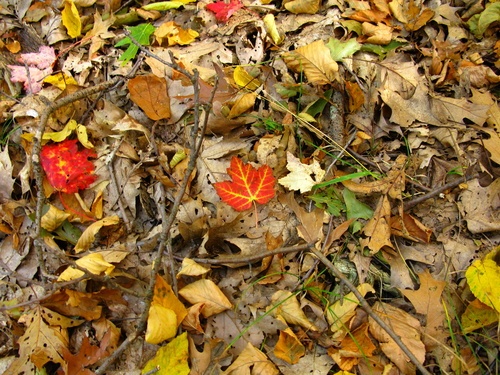 The changing colors of leaves from lush green to rich red, yellow, brown and orange truly signifies Fall to me. I have lived in Utah, Vermont and now Tennessee and in each place we lived very close to the mountains where we take drives and hikes to see the fall leaves changing colors.
I mentioned Monday that we saw leaves changing a few weeks ago in Cumberland Gap National Park. I love it most when the leaves dry out and they crunch when you step on them. Even now I go out of my way to crunch fall leaves under my feet.
In honor of fall leaves, here are a few rhymes you can do with your little ones. The words lend themselves quite easily to actions little ones can do to bring the rhymes to life.
Leaves Are Falling All Around
(adapted from Rain is Falling All Around by Moiselle Renstrom)
Leaves are falling all around
On the housetops on the ground
Leaves are falling on my nose,
On my head and hands and toes.
Autumn Leaves
Leaves are floating softly down
They make a carpet on the ground.
Then whoosh! The wind comes whistling by.
And sends them dancing to the sky.
Image credit: Forest Wander, Terms and Conditions of Use