We've been here in Tennessee for 2 weeks now and FINALLY have the Internet again. I have so missed blogging and socializing. It's good to be back! But, we have found a few ways to keep ourselves entertained during the interim!
First, we unpacked. Or rather, Brent's parent's unpacked for us while we tried to decide where things should be, entertained the girls, and figured out where things are. Brent and his dad put up a fence in the backyard so the girls have a safe place to play away from the train tracks. Brent's mom and I took care of the inside. She managed to do in three days what it would have taken me three years to do! We actually have pictures on the walls.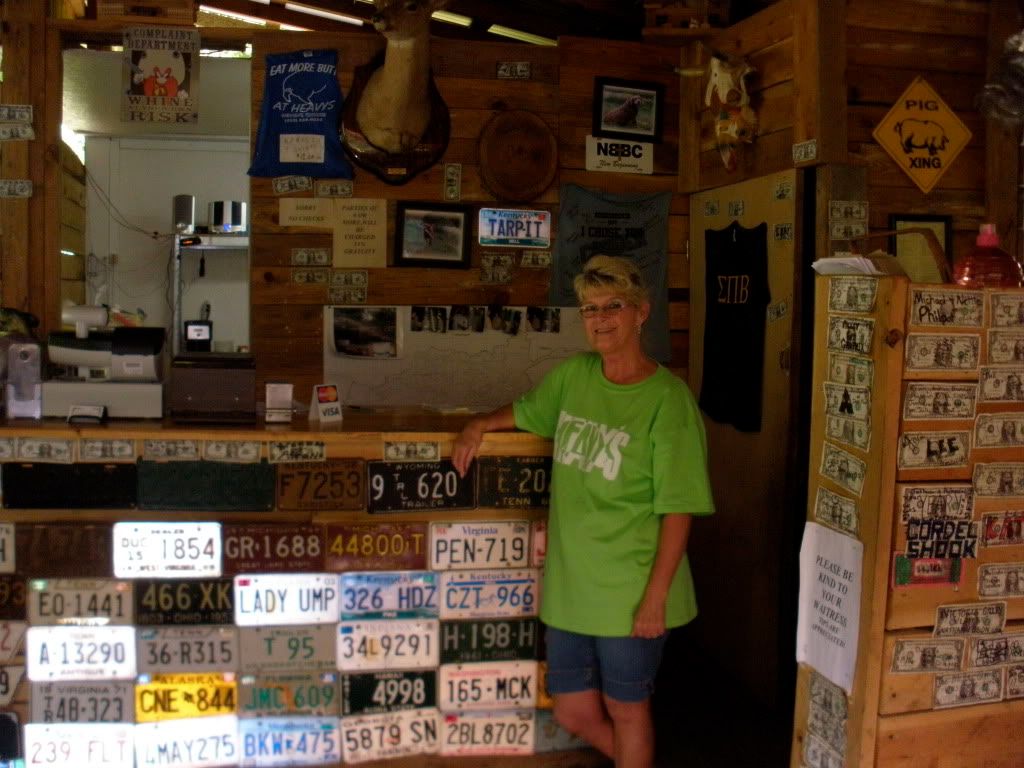 We checked out the local cuisine by dining at Heavy's BBQ on the river. It was a perfectly southern experience. It was delicious BBQ complete with baked beans and fried okra. While we waited for our food, Sammi and I went down to the river and she swung on the tire swing. We also met the dogs who hang around the place. They were very mild mannered and sweet, but Sammi still didn't want them too close.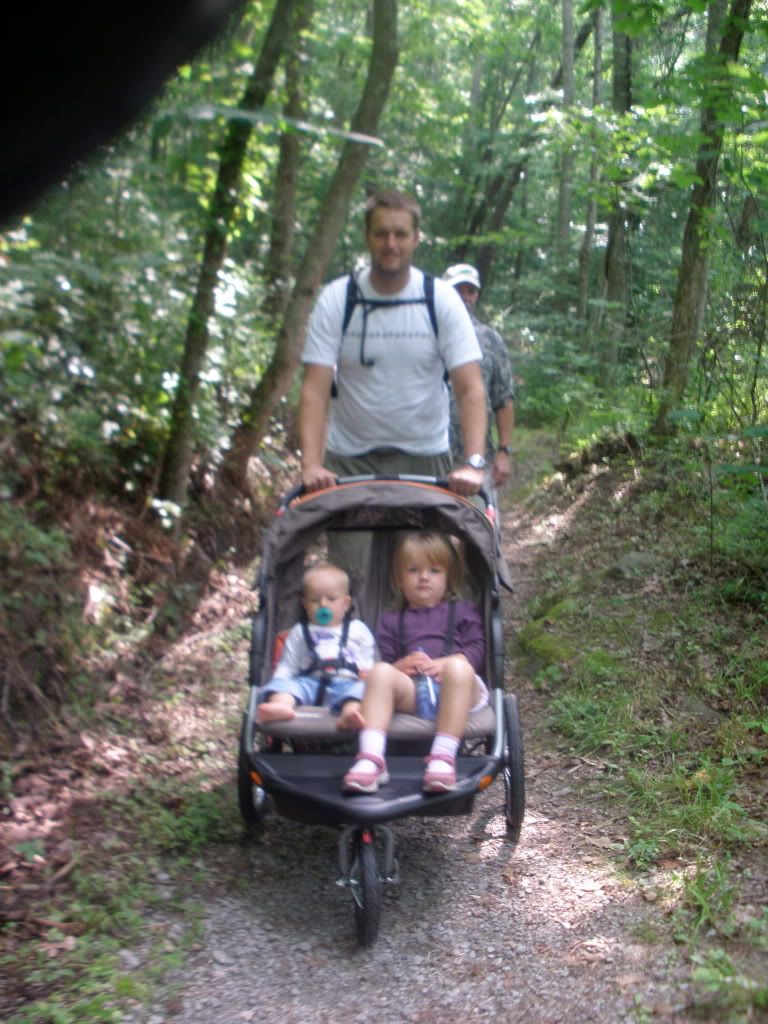 We celebrated the Fourth of July and Sammi's birthday. We visited the Knoxville Zoo and hiked to the Tri-State Peak off the Daniel Boone trail. To entertain Sammi I sang Davy Crockett up and down the, uhm, mountain. (I think it'll take several years for me to view the rolling hills in these parts as mountains. Mountains don't grow trees at the peaks! At least not the Rocky Mountains I grew up with!!)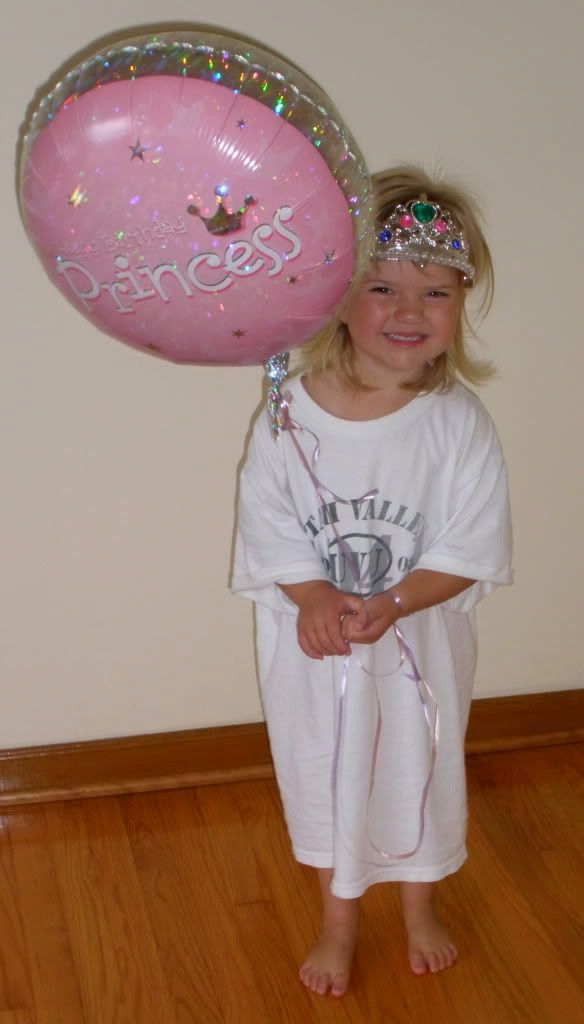 Sammi enjoyed her birthday. She wore her tiara and balloon everywhere we went. I think she was pleased with being three until I told her she couldn't get her ears pierced until she's 12. Now she's obsessed with turning 12. Why do we spend our childhood wishing we were grown up and adulthood longing for our childhood? We never seem to be satisfied, do we?
Hopefully posts will start to be more regular as we get settled and fall back into a routine. Brent starts school July 28 and we'll go through that "settling in" all over again! We hear he'll surface about Thanksgiving so we're enjoying every moment we have with him now!